Model: Adidas – Adidas Oregon
Purpose: Running
Original Release: 1982
Updates: Adidas News

The Adidas Oregon is a unique running sneaker. It was originally released in 1982 and was lightweight and simple. The Adidas Oregon brings the performance and style that Adidas is known for.
Adidas Oregon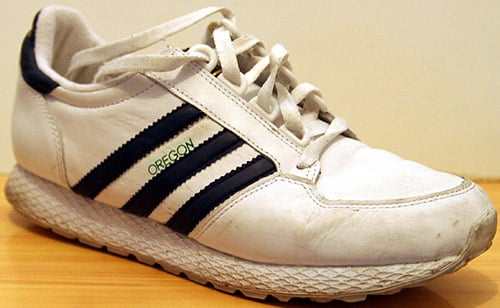 Originally, nylon was used for the upper with pig-skin reinforcements. In 1983, however, Adidas began using suede for the upper. The midsole features Dillinger webbing to absorb heel shock. The three stripes are featured on the side.

The Adidas Oregon was reissued in 2002 in a unique camouflage color way. Also in 1984, a Lady Oregon was produced for women.