Model: Adidas – Adidas Munchen
Purpose: Training
Original Release: 1979
Updates: Adidas News

The Adidas Munchen was first released in 1979. The choice of materials is unique, using nylon mesh for the upper and velour trim around the laces, as well as a polyurethane sole. The original purpose of the Adidas Munchen was for training.
Adidas Munchen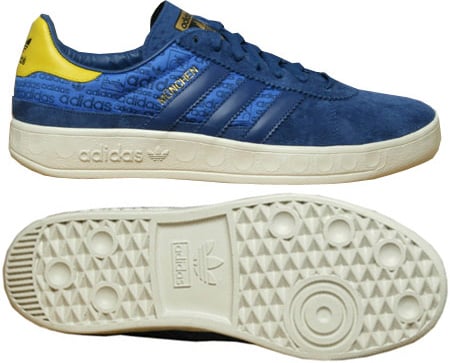 The overall look of the Adidas Munchen is not unlike other Adidas models, bearing the three stripes on the side with trefoil logo on the tongue. The velour trim around the laces has been serrated to match that of the stripes on the side, giving the Adidas Munchen that much more unique quality.

Adidas produced a high-top Munchen in 1981. The Adidas Munchen is very hard to find today, as it stopped production in 1984-85.