Model: Adidas – Adidas Jeans
Purpose: Training – Running
Original Release: 1979
Updates: Adidas News

The Adidas Jeans released in 1979 and its original purpose was for training and running. Its sleek, narrow design gives the image of speed.
Adidas Jeans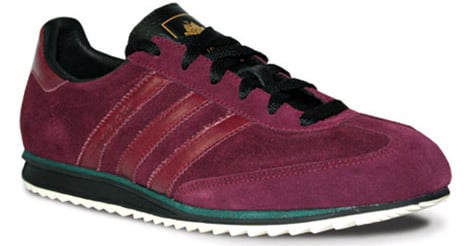 Suede is used for the upper and a traction outsole on the Adidas Jeans helps with grip. The Adidas trademark Three Stripes appear on the side. The trefoil logo is on the tongue. The Adidas Jeans was reissued due to popular demand in 2003.