Model: Adidas – Adidas Adicolor H
Purpose: Basketball
Original Release: 1985
Updates: Adidas News

The Adidas Adicolor H dropped in 1985. It is a very simple high top basketball design with the traditional three stripes in plain white adorning the side. The Adidas Adicolor H was unique in the fact that it was the first commercially available sneaker that allowed you to create your own color ways using the included pack of markers. The idea caught on as people could express their individuality by being able to decorate their own sneakers.
Adidas Adicolor H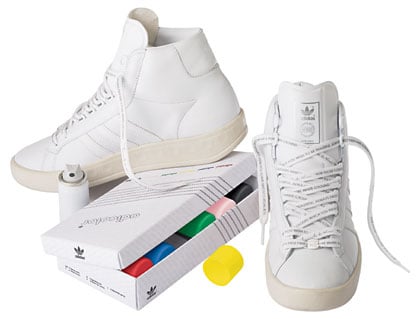 The attractive style of this high-top, along with the endless combination of color ways possible, help to make the Adidas Adicolor H a classic.