Saturday, Bape released two color ways of the Kaws Chompers. To each shoe, their are four colors applied, but each sneaker having its...
Bishop Don "Magic" Juan has joined with Emerica to design the McNally. The mixture of green/brown and croc skin gives the sneaker a...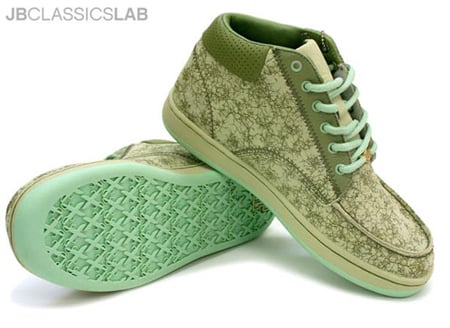 Jason Bass from JB Classics has just announced the release of the new JB "Thorn". The color scheme is very nice, and unique....